Join us as we honor those who gave everything for our freedom.
HARPETH HILLS:
Sunday May 25 3:30 pm

Nashville Community Concert Band
Chairs will be provided.
The concert will take place in our Pavilion at Harpeth, located near the funeral home.
Refreshments will be served.
If you have any questions please call 615-646-9292.
JOELTON MEMORY GARDENS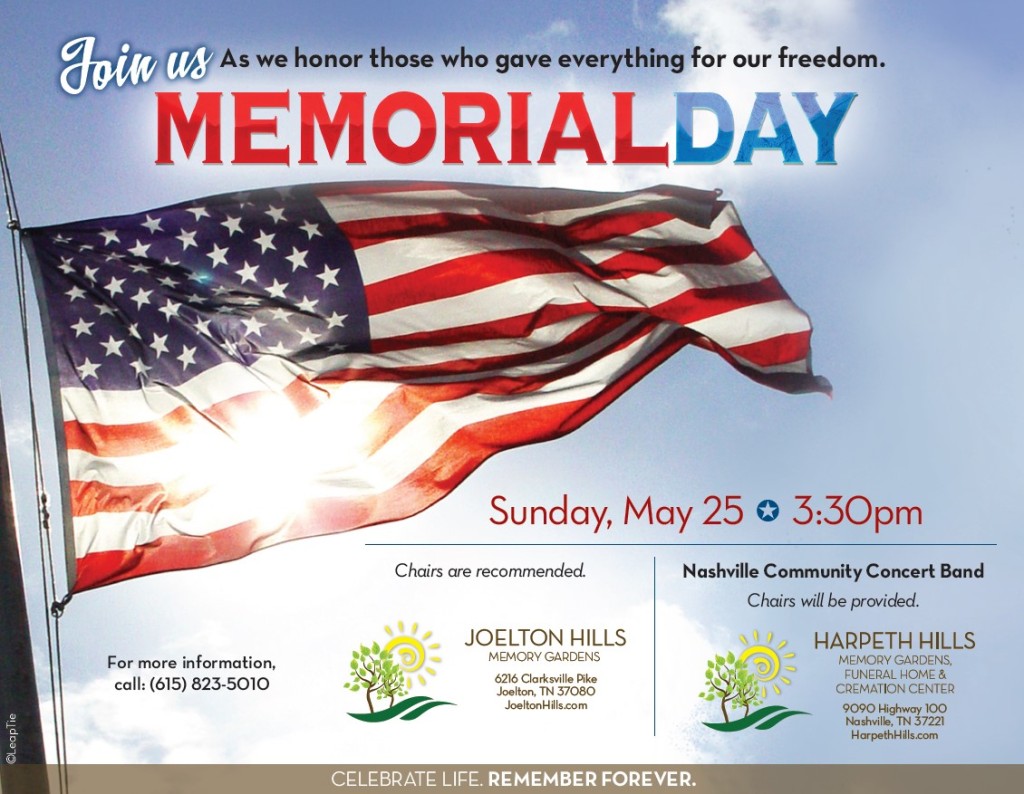 Categories:
Blog